We hit a new low for trick or treaters this year, tying the all time low: 1 group of 2 kids.
Lot of candy left over.
The good news is that I got a lot of leaves raked Saturday and Sunday. There is an impressive leaf jumping pile in front of the cabana already.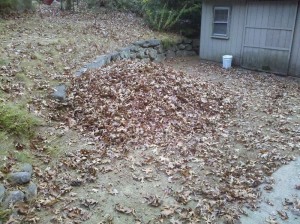 Also the Media center migrated to its winter location: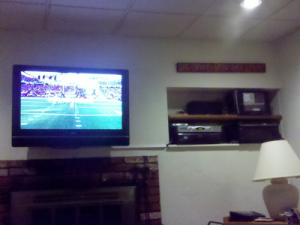 Saturday we went over to Borders for Adam Tocci's book signing. Here's Betsy with the slightly larger than life sized Adam that Kim surprised him with: